Ideazon World of Warcraft Keyset for Zboard Keyboard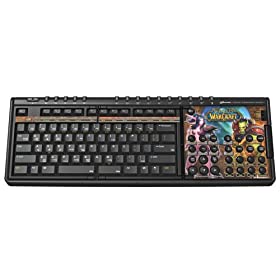 From the manufacturer
In a world of uncertainty you need speed and control. Speed up your Chat: Specialty zones group commands into two zones: the Game Window Zone and Chat Command Zone – yell or whisper, your spell book and access to character interface commands are all within easy reach. Intuitive Role-play: Macros enabled keys perform multiple actions and reveal emotions like laughing and roaring in victory at the push of a button. Master the game: All default game commands, including the opening of bags, targeting friend and foe, looking at maps are clearly labeled on the keys. Product Description
PRODUCT FEATURES:Bow, roar and more with easy-to-read one-touch remote keys;Simplified chat commands in logical clusters;A shortcut to powerful play and instant interaction;Vivid keyset graphics immerse you in the World of Warcraft universe.