Keytronic Kb E03601P15Pk Ps2 Cable With Keytronic Logo Beige 5Pk.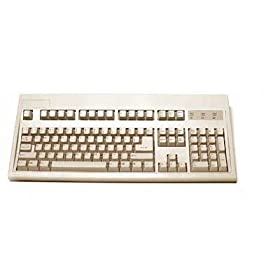 Product Description
Key Tronic is pleased to now offer OEM bulk pack products.The E03601P15PK keyboards are similar to our popular E03601P15PK keyboard except that the product has a Key Tronic logo and a 1 year warranty.These bulk packs will be great for the price sensitive system integrator and box builders.Products are packaged in a master box that holds 5 individually boxed keyboards.
Product Description
Key Tronic has a wide variety of keyboards to choose from.Key Tronic's keyboards are Windows compatible and factory tested to withstand 20 million key strokes. Key Tronic's patented tactile-response mechanism renders them virtually silent.